WILPAC NEW YEAR PARTY 2020
Views:32 Author:Site Editor Publish Time: 2020-02-25 Origin:Site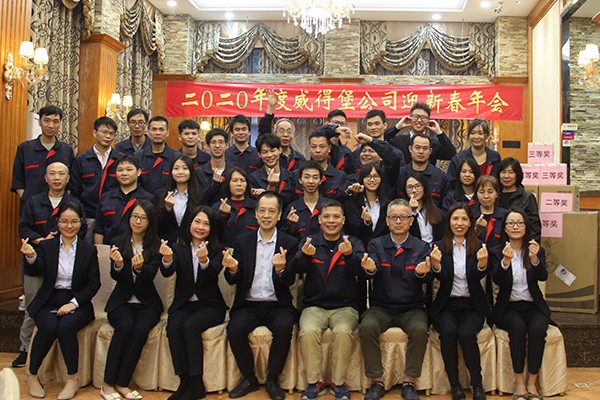 With the progress of society, logistics and transport of food packaging have become increasingly demanding, increasing every year for the needs of a variety of packaging machinery, vacuum packaging machine is one such product. Opinions buy today to talk about the problem of vacuum packaging machine:
1. The pump is the heart, attention to quality and brand
As the core of the vacuum pump vacuum packaging machine, choose the time to carefully indeed. Whether large or small vacuum pump package, we first concern is its price. Also concerned about the ability of the vacuum pump, usually with cubic meters / hour, said, but not the bigger the better, as long as the work with the machine speed can match.
2. buy regular factory quality assurance
Automatic, semi-automatic packaging machine control principle is the application of electrical components control, only regular manufacturers of electronic components in order to ensure durable, reliable, safe, easy wearing parts purchase. Otherwise easy to aging, may often go wrong. Regular manufacturers of electrical control devices from vacuum packaging machines, packaging machines, filling machines, three-dimensional packaging machine full reference to the world famous technology, quality assurance, trustworthy.
3. Seeing clear polish genuine stainless steel
General formal vacuum packaging machine manufacturers, the choice is really stainless steel grades such as 304, is the device special steel. Some small manufacturers prefer to use alternatives, sheet thickness is relatively thin. I recommend the following products 600 with 3mm thick steel, and more than 600 with 4mm thick steel.
4. Select the strength of the packaging machine supplier
On the manufacturer's technical capabilities and service capabilities for verification. Usually by telephone communication and patronize the manufacturers website can have a general understanding (even their own sites are not necessarily the manufacturers do not buy), any product not perfect, timely and thoughtful service only manufacturers will not cause trouble to the user or affect production.