The basic structure of the liquid packaging machine at the 27th Shanghai Packaging Exhibition
Views:9 Author:Site Editor Publish Time: 2022-01-14 Origin:Site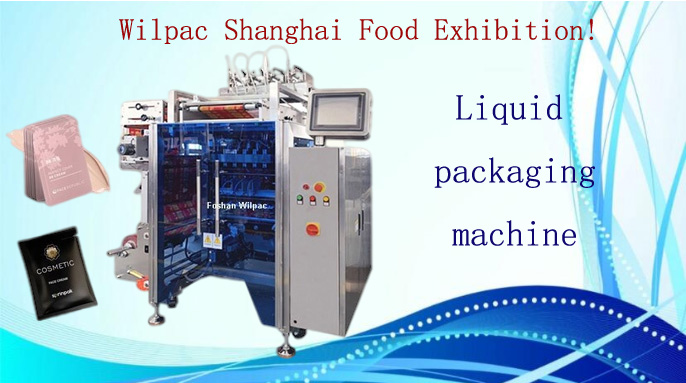 As people's requirements for food culture increase, and the catering and food processing industries are prospering, the quality and safety of food processing have also received increasing attention from all walks of life, directly driving the demand for related food machinery, and also serving China's food industry. The machinery industry market provides valuable development opportunities.
Weidelberg will present you packaging machinery, food packaging, liquid packaging, weighing and measuring equipment, packaging materials and products, intelligent equipment, to e-commerce logistics packaging, material distribution and warehousing, etc. We will Provide one-stop processing and packaging solutions for food, beverage, dairy, daily chemical, FMCG, pharmaceutical, health and other industries.
Today, talk about the basic structure of liquid packaging machinery, such as installing packaging (bags), packing, packaging, sealing, strapping and other machinery. Although these packaging machines have different packaging technologies, packaging materials, and packaging materials, they all have a common structure and a part of a special structure. The general structure of various packaging machinery is called the basic structure of packaging machinery. The basic structure of packaging machinery is mainly composed of power unit, transmission mechanism, feeding mechanism, metering device, control system, body conveying device and seven parts.
1. The basic structure of liquid packaging machinery-power unit.
The power unit is the driving force behind the mechanical movement. The kinetic energy generated by the electric motor, hydraulic pump and air compressor drives the operation of the entire packaging machine. Used in the most common electric motors. Each machine can be an electric motor, which drives moving parts through a transmission mechanism. In order to promote the adjustment and drive of various moving parts, the highly modernized packaging machinery tends to use several sets of small power motors as individual components of the power source. Packaging machinery actually requires less power, usually between 1-3kw. Most of the power consumed in mechanical transmission, therefore, friction loss should be used in the design, rather than the rolling friction loss of a large mechanical linkage.
In modern packaging bags, the first-class automatic bag packaging machine is the mainstream of development, because such packaging machines can simplify the packaging production process, save labor and increase the output of labor cattle, reduce production costs and wide adaptability, so flat bags , Flat bags and other forms of cylindrical bags.
2. The basic structure of liquid packaging machinery-measuring device
Measurement is an important step when packaging items in quantitative quantities. With different body items, packaging and packaging specifications are also different; even for the same commodity, various packaging specifications need to be sold to meet the different requirements of consumers. This leads to complex measurement. When the quantitative special packaging metering device is a quantitative metering device, the quantitative value is required. Due to the different types, performance and value of the packaged goods, and different packaging methods, measurement work cannot be performed. The measurement device will be the same as other items that do not need to be measured according to the type, behavior, value and measurement accuracy requirements.
Third, the basic structure of liquid packaging machinery-control system
Many packaging machinery control systems include: electromechanical control, photoelectric control and electronic control. Their main functions are used for weighing, counting, positioning, measuring, feeding, blanking and safety, protection, etc. There are certain devices for every aspect of the function.
The 27th Shanghai International Processing and Packaging Exhibition in 2021 has closed perfectly. This is the second exhibition our company has participated in after the epidemic. Our company has attended these events with high-tech food packaging, liquid packaging, and intelligent/automated packaging machinery and equipment, and has won unanimous praise from buyers from all over the world. If you also have processing For packaging related questions, please consult us!