Production and opportunities of double-row food packaging machine
Views:14 Author:Site Editor Publish Time: 2022-01-10 Origin:Site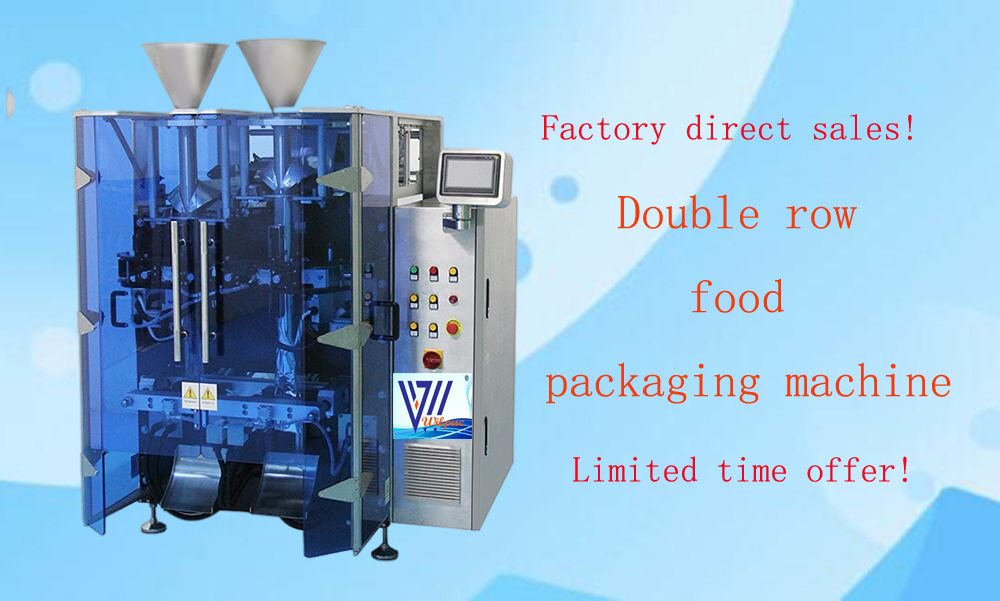 Food packaging machine adapts to the needs of large-scale production
Food packaging machinery refers to the mechanical packaging process that can complete the food packaging process of all or part of the product, including the main processes such as filling, wrapping, and sealing, as well as related pre- and post-processes, such as cleaning, stacking, and disassembly. In addition, packaging also includes processes such as metering or stamping on the package. The use of mechanical packaging products can increase productivity, reduce labor intensity, adapt to the needs of large-scale production, and meet the requirements of cleanliness and hygiene.
Friends in the packaging machinery industry should seize this opportunity.
The comprehensive upgrading of packaging machinery equipment is the general trend of packaging machinery development in China and the world. The main features of the renewal are: a large number of modern high-precision technologies, electronic technology, microelectronics technology, edge technology, and fuzzy technology used in civilian and military industries are transplanted to accelerate and further improve the reliability, safety, and safety of packaging machinery and production lines. The level of automation such as unmanned operation. Intelligence will enter the entire field of packaging machinery equipment and production lines.
The method of upgrading is to replace some parts, components or key components and key technologies, so as to achieve the purpose of replacing a unit, so that the production capacity, performance, efficiency, model and assembly methods of the original packaging machinery equipment or production line can be achieved. Get updated. In this way, most of the components and unit parts are reused, which not only improves the value of the equipment, but also saves raw materials and a large amount of labor, and reduces the cost. This development trend shows that packaging machinery equipment and production lines are becoming more and more standardized, serialized, integrated, assembled, and online. Civil and military high technology will also enter the entire field of packaging machinery and equipment more and more widely. Fierce market competition will undoubtedly accelerate the pace of upgrading and technological transformation of packaging machinery and equipment in all walks of life.
We provide one-stop packaging machinery solutions, do you understand the "production and opportunities of double-row food packaging machines"