Packaging Machinery In The Food Industry
Views: 5 Author: Site Editor Publish Time: 2022-06-22 Origin: Site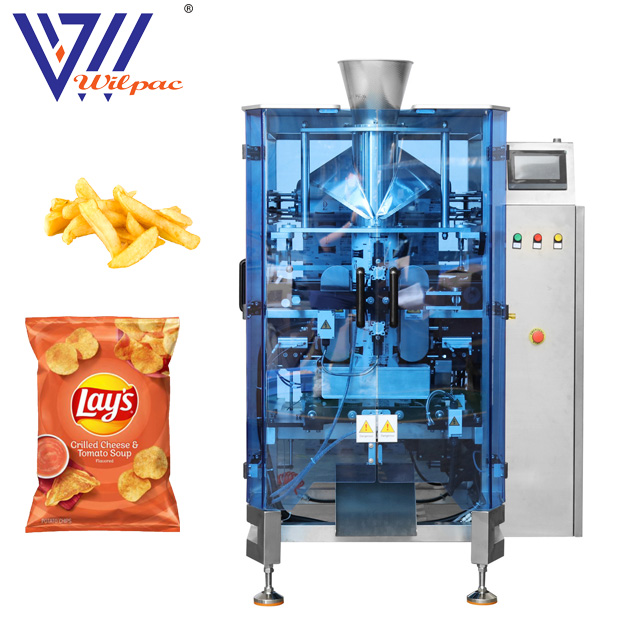 People rely on food as a matter of course. This sentence is valid no matter what country they are in. And let food be better protected, so that the quality of food can be preserved for a longer time, and more secure, then we can not do without our automatic food packaging machines-snack food packaging machines, dried fruit packaging machines, seasoning packaging machines . With the development of the times and the advancement of technology, food packaging machines are playing an increasingly important role in the packaging field. However, the following advantages have been brought to the attention of food packaging machines:
1. Labor protection that is conducive to workers For some products that seriously affect physical health, such as severe dust and toxic products, irritating and radioactive products, manual packaging will inevitably endanger health, and mechanical packaging-leisure food packaging machines, Dried fruit packaging machines and sauce packaging machines can be avoided and can effectively protect the environment from being polluted.
2, Can effectively guarantee the quality of packaging mechanical packaging can be based on the requirements of the packaged goods, according to the required form and size, to obtain a consistent specification of the packaging, but manual packaging is not guaranteed. This is especially important for export commodities. Only mechanical packaging can achieve standardization and standardization of packaging and meet the requirements of collective packaging.
3. It can realize operations that cannot be achieved by manual packaging. Some packaging operations, such as small bag food packaging machines, dried fruit packaging machines, sauce packaging machines, vacuum packaging, inflatable packaging, skin packaging, isobaric filling, etc., are all manual packaging. What cannot be achieved can only be achieved with mechanical packaging.
4. It can reliably ensure product hygiene. Some products, such as food and pharmaceutical packaging, are not allowed to be packaged by hand according to the Sanitation Law, because they will contaminate the product. Shanghai Qiaoci Automation Equipment Co., Ltd.'s mechanical packaging avoids direct human contact Food and medicine guarantee the quality of hygiene.
5. It can greatly improve labor productivity. The mechanical packaging of the sliding table plastic sealing machine is much faster than manual packaging. For example, candy packaging, manual packaging of sugar can only pack more than a dozen pieces, and the candy packaging machine can reach hundreds of pieces per minute or even more. Thousands, improve efficiency dozens of times.